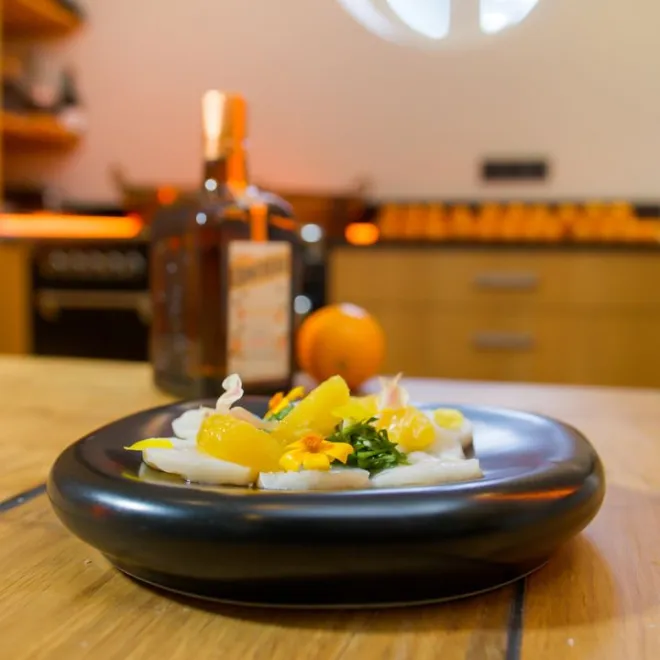 Ingredients:
8 pieces of Saint Jacques
1 shallot
1 sprig of parsley
1 clove of garlic
1 small red chilli
1 orange and its juice
10cl Cointreau l'Unique
1/2 lemon juice

Salt and pepper
Method:
Step 1

Chop the parsley, shallot, garlic and small red chilli.

Step 2

Pour in half lemon juice.

Step 3

Extract the supremes, add the juice to the chimichurri.

Step 4

Add the Cointreau l'Unique.

Step 5

Cut the scallops into thin slices (about 4 slices per scallop)

Step 6

Arrange the scallop slices on a plate.

Step 7

Sprinkle the chimichuri on the scallop rosette.

Step 8

Place some orange supremes.

Step 9

Sprinkle with a spoon of Cointreau l'Unique.