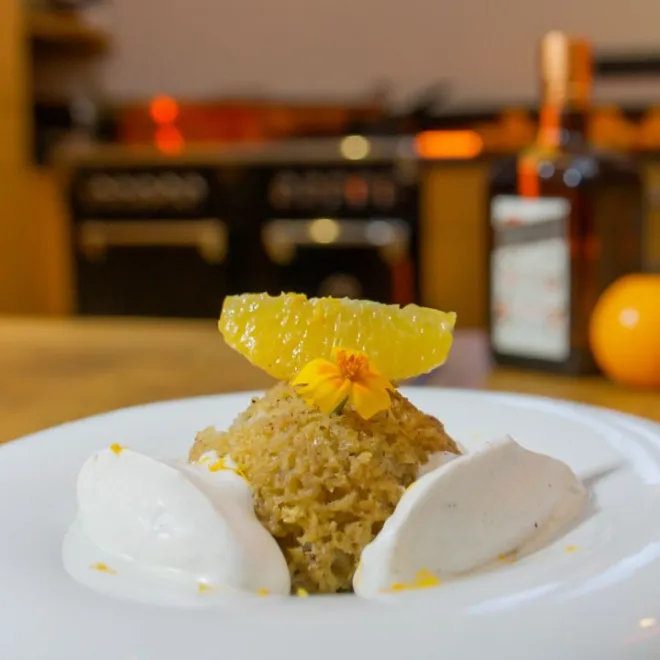 Ingredients:
Baba:

1 egg
50g flour
20g butter
50g sugar
2g baking powder

Syrup:

60g sugar
10cl water
10cl Cointreau l'Unique
20 cl cream 35%
1/2 vanilla pod
2cl Cointreau l'Unique
Method:
Step 1

Mix the egg, the sugar, the melted butter, the flour and the yeast.

Step 2

Place in the moulds and bake at 150°C for 30 minutes.

Step 3

Whip the cream, then add the vanilla, sugar and Cointreau l'Unique.

Step 4

Make the syrup by boiling water and sugar, then add Cointreau l'Unique.

Step 5

Let cool the babas before soaking them in the warm syrup.

Step 6

Place the baba at the bottom of a cup, cover with cream.

Step 7

Decorate with an orange supreme.