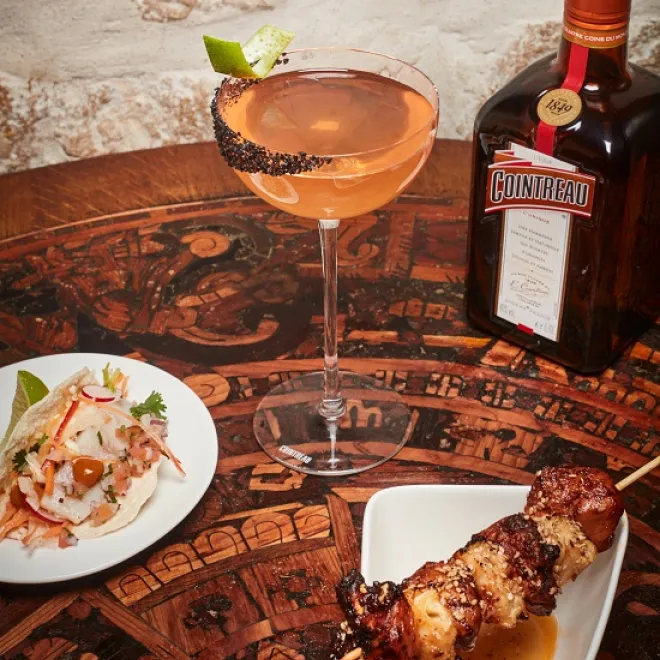 INGREDIENTS
for 2 people

100g fillet of sea bream
2 tortillas
Lemon mayonnaise :
1 egg yolk
100g sunflower oil
1 lemon
3g salt
Coleslaw :
50g carrots
50g white cabbage
INSTRUCTIONS
Step 1

Cut the fish fillet into pieces of 30g each.

Step 2

Make the mayonnaise – add the egg yolk and salt to the food processor. Blend together, slowly adding the oil. Finally, add the lemon juice.

Step 3

Fry the fish in the pan with olive oil and a little salt.

Step 4

For the coleslaw, cut the carrots into julienne strips and slice the cabbage very thinly. Add one spoonful of lemon mayonnaise, 100ml of olive oil and salt to the vegetables, and mix together.

Step 5

Add a very small spoonful of mayonnaise to the centre of the tortilla. Warm the tortillas in the pan, before adding 20g of coleslaw and the fish.