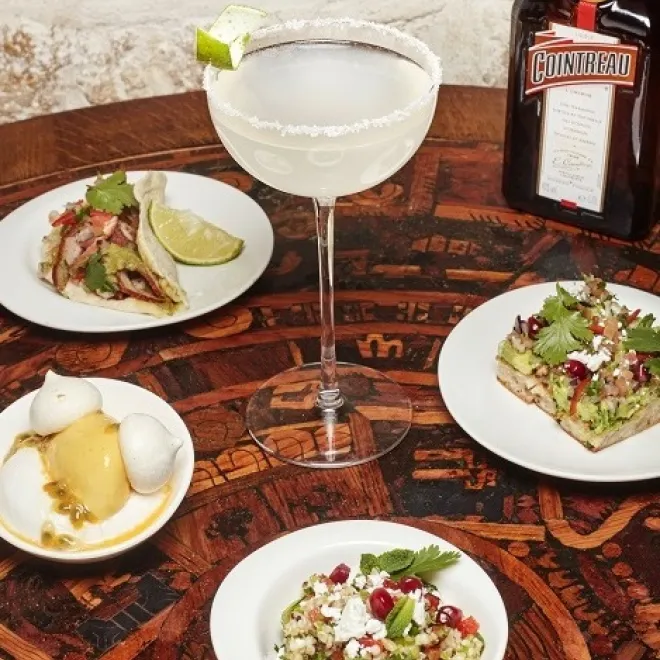 INGREDIENTS
for 2 people

1 slice bread
8 pomegranate seeds
Guacamole :
3 avocados
1 bunch coriander
1 red onion
1 green jalapeño
1 juice of a lime

salt

Pico de gallo :
3 tomatoes
1 red onion
1 red chili
½ bunch coriander
20g feta
INSTRUCTIONS
Step 1

For the guacamole, blend the onion, coriander and jalapeño until smooth.

Step 2

In a bowl, mash the avocado with a spoon and add the salt, lime juice and pureed onion, coriander and jalapeño.

Step 3

For the pico de gallo, finely chop all the ingredients.

Step 4

Rub olive oil over the bread and toast on both sides.

Step 5

Once toasted, spread the guacamole before topping with pico de gallo and feta and sprinkle the pomegranate seeds.