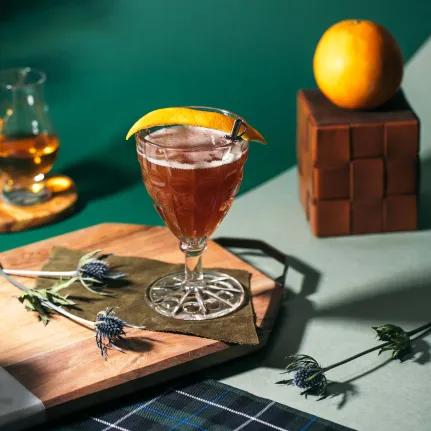 Inspired by the classic, award-winning film Braveheart.
INGREDIENTS FOR I AM WILLIAM WALLACE
0.75 oz Cointreau
0.75 oz Bruichladdich Classic Laddie
0.75 oz sweet vermouth
0.75 oz fresh orange juice
0.25 oz fresh lemon juice
1 dash Angostura bitters
HOW TO MAKE I AM WILLIAM WALLACE
Step 1

Combine all ingredients in a shaker and add ice.

Step 1

Shake and strain into a chilled cocktail glass. Garnish with an orange twist.