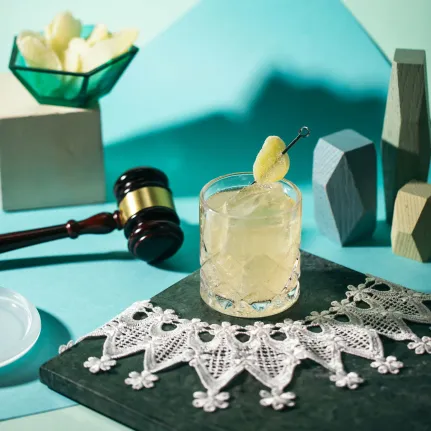 Inspired by the 2018 film RBG. 
INGREDIENTS FOR NOTORIOUS R.B. GINGER
0.75 oz Cointreau
1.5 oz Mount Gay Rum
0.75 oz fresh lemon juice
0.25 oz simple syrup
2 coins fresh sliced ginger
3 oz ginger beer
HOW TO MAKE NOTORIOUS R.B. GINGER
Step 1

Muddle ginger in simple syrup in the bottom of a shaker.

Step 2

Add Cointreau, rum, and lemon juice.

Step 3

Shake and strain over ice.

Step 1

Top with ginger beer.