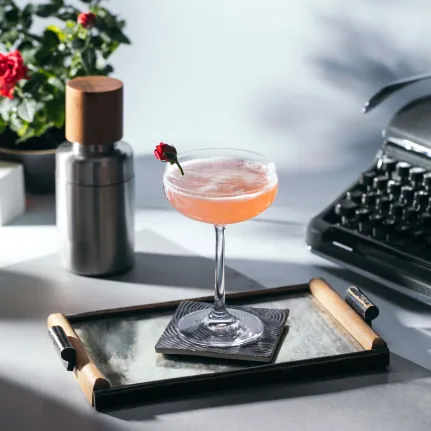 Inspired by the classic, award-winning film Citizen Kane.
INGREDIENTS FOR ROSEBUD
0.75 oz Cointreau
1.5 oz vodka
0.75 oz fresh lime juice
2 slices cucumber
5 leaves fresh mint
2 dashes Angostura bitters
1 dash rosewater
1 pinch sea salt
HOW TO MAKE ROSEBUD
Step 1

Combine all ingredients in a shaker and add ice.

Step 1

Shake and double strain into a coupe glass.

For more pronounced flavor, muddle cucumber and mint together with simple syrup in shaker before adding other ingredients. Note color of cocktail may differ from what is shown.