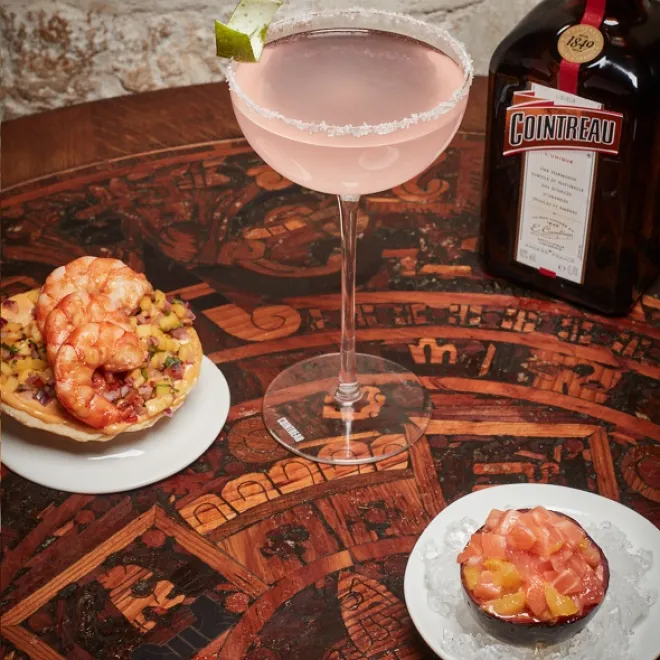 INGREDIENTS
For 2 people

For the chipotle mayonnaise :
20g chipotle puree
1 egg yolk
100g sunflower oil
3g salt
For the Mango chutney :
1 mango
1 red chili
½ red onion
¼ bunch coriander
2 corn tortillas
100g cooking oil
6 small king prawns
INSTRUCTIONS
Step 1

To make the mayonnaise, add the egg yolk, chipotle puree and salt to the food processor and blend, adding the oil a little at a time.

Step 2

For the mango chutney, finely chop all the ingredients and mix together.

Step 3

Fry the corn tortillas in oil until crisp.

Step 4

Fry the prawns in olive oil for 2 minutes.

Step 5

Spread a thin layer of chipotle mayonnaise on the tortilla, add 1 spoonful of mango chutney and the hot prawns.