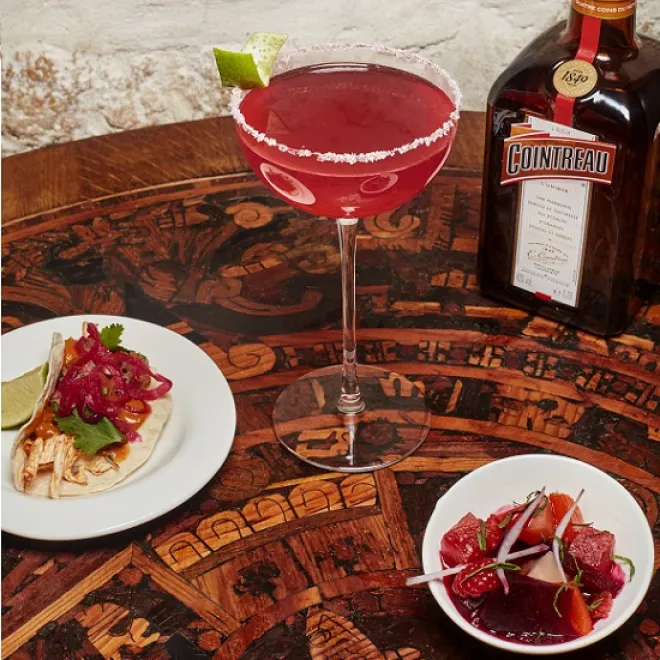 INGREDIENTS
recipe for 2 people

100g chicken fillet
Dry marinade :
5g paprika
5g sweet chili powder
5g ground cumin
5g allspice
3g salt
Red salsa :
5 red chilies
1 tomato
3 garlic cloves
1 red onion
10g tomato puree
Pico de gallo :
3 tomatoes
1 red onion
1 red chili
½ bunch coriander
INSTRUCTIONS
Step 1

Mix all the spices together and rub over the chicken breast, chill for 1 hour.

Step 2

For the salsa roja, finely chop the ingredients. Slowly cook the chili, onion and garlic in a pan with olive oil and tomato puree. After 20 minutes add the tomatoes and cook for a further hour. Then blend until smooth.

Step 3

For the pico de gallo, finely chop all the ingredients.

Step 4

Cook the chicken breast in the oven at 200°C/390°F for 15 minutes, then slice finely.

Step 5

Warm the tortillas in a pan, then add the chicken, 1 spoonful of salsa roja and pico de gallo, and finish with a squeeze of lime.