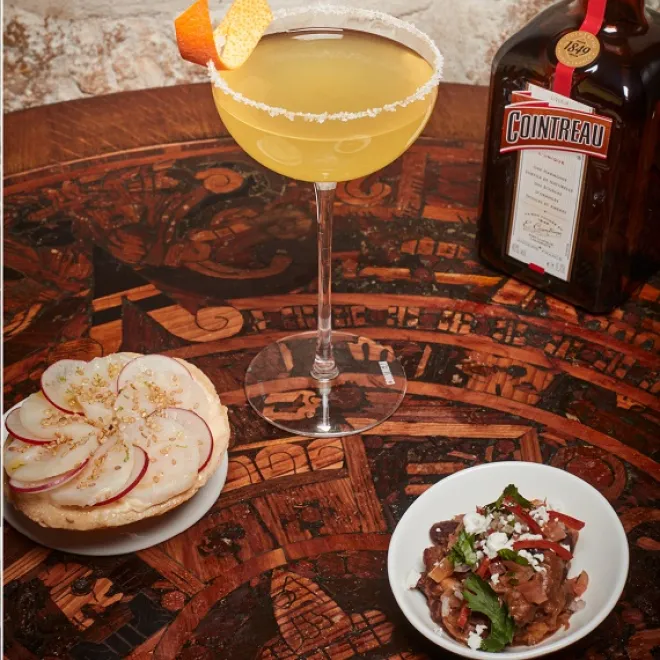 INGREDIENTS
for 2 people

100g black beans
50g pork belly
1 red pepper
1 yellow pepper
1 green pepper
2 red onions
4 garlic cloves
10g tomato puree
2 tomatoes
20g pico de gallo
10g feta
5g dried oregano
5g cumin
5g coriander seeds
5g black pepper
5g sweet chili powder
10g olive oil
INSTRUCTIONS
Step 1

Cut the pork belly into lardons and thinly slice the onion, peppers and garlic. Add 10g of olive oil to a pan and fry the pork until crispy, then set aside.

Step 2

Cook the tomato puree, peppers, garlic, onions, herbs and spices in the pork fat for 20 minutes.

Step 3

Add the beans, cubed tomatoes and 150ml of water to the pan along with the lardons, and cook on a low heat for 40 minutes.

Step 4

Serve in a bowl, top with pico de gallo, feta, and a sprinkling of coriander leaves.