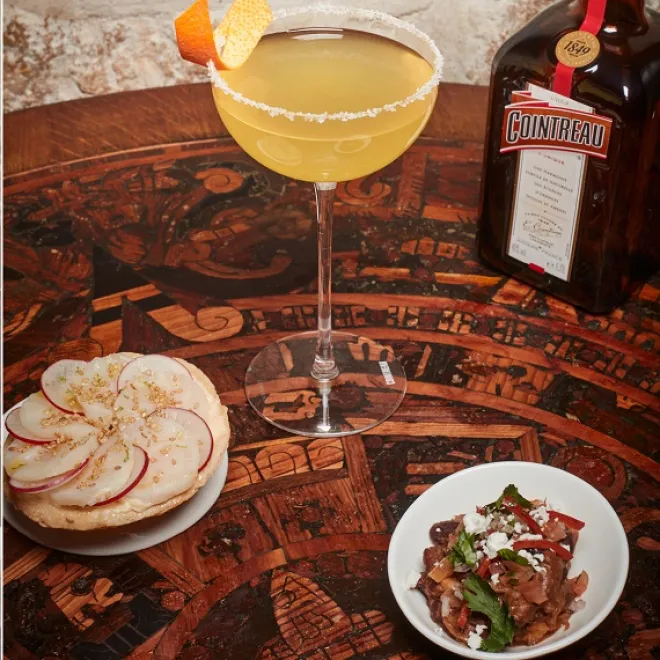 INGREDIENTs
for 2 people

4 scallops
2 corn tortillas
3 round red radishes
1 lime
100g cooking oil
Lemon mayonnaise :
1 egg yolk
70g sunflower oil
30g sesame oil
1 lemon
3g salt
INSTRUCTIONS
Step 1

Make the mayonnaise – in the food processor add one egg yolk and the salt. Blend together and slowly add the different oils. Finally, add the lemon juice.

Step 2

Rinse the scallops in cold water, pat dry and slice very thinly, then add salt and lemon juice. Set aside for five minutes.

Step 3

Fry the corn tortillas until crisp.

Step 4

Use the mandolin to thinly slice the radishes. Leave to rest in a bowl of iced water for 50 minutes.

Step 5

Spread the tortillas with some lemon mayonnaise, before layering with alternate slices of scallop and radish. Finish with a sprinkling of lime zest and a few sesame seeds.