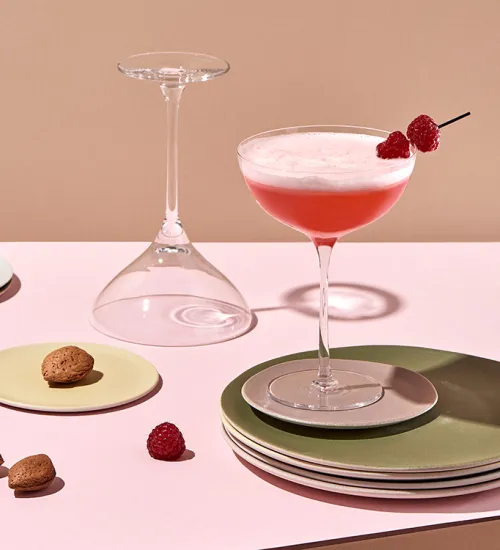 Raspberry Beret
Egg white has long been used to add an airy texture to tart cocktails. Try shaking one up with some Cointreau, lime and raspberries for a delightfully frothy cocktail.


Organize your soirée
Put the quantity of ingredients you have, to know how much other ingredients you need and how many cocktails you can make.